Molière in the Park: The Learned Ladies
Join Prospect Park Alliance and Molière in the Park for a FREE staged reading of The Learned Ladies at the Picnic House in Prospect Park.
Learn more and reserve your free tickets here!
Performance Dates:
Friday, December 16, 12:00 pm – 2:00 pm
Friday, December 16, 7:00 pm – 9:00 pm
Saturday, December 17, 7:00 pm – 9:00 pm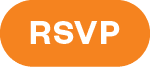 About the Play:
In Henriette's household, two epic wars rage; one between the sexes and one between the mind and the body.  Sisters, mothers, fathers, uncles, lovers, pretentious fools, and dangerous ones too, all have fallen prey to their own extreme beliefs. Will sanity and reason return and allow peace to spread its wings, once again? We may not know until we sink to the bottom and back.
Produced by Molière in the Park and in Partnership with LeFrak Center at Lakeside and Prospect Park Alliance.
About Molière in the Park:
Molière in the Park's (MIP) mission is to promote empathy and unity within the diverse communities in Brooklyn through the arts. MIP offers free opportunities for all to come together in Prospect Park and experience the benefits of theater. MIP's vision is of a Brooklyn where all communities can benefit equally from access to theater and the Arts.