Neighborhood Guide: Little Caribbean
May 19, 2021
Little Caribbean, a neighborhood located in and around Flatbush, Brooklyn, has been a major hub of Caribbean-American-Latinx life in New York City since the 1960s. It is home to the largest and most diverse community of people from various Caribbean islands outside of the West Indies. Shelley Worrell, founder of caribBEING, spearheaded the movement to officially name the neighborhood Little Caribbean in 2017, and Prospect Park Alliance had a chance to sit with her and ask her about some of her favorite destinations in the area. June is Caribbean-American Heritage Month and we're celebrating with free fitness, music and food events—see the full lineup!
One of Worrell's favorite things about Little Caribbean is the mix of old and new: second or third generation family owned businesses, such as Allan's Bakery on Nostrand Avenue, share a neighborhood and culture with new businesses such as Aunts Et Uncles and Hibiscus Brew, located on Nostrand Avenue and Flatbush Avenue respectively. Other highly recommended eateries include Peppa's Jerk Chicken on Prospect Place and Nostrand Avenue and Scoops on Flatbush Avenue.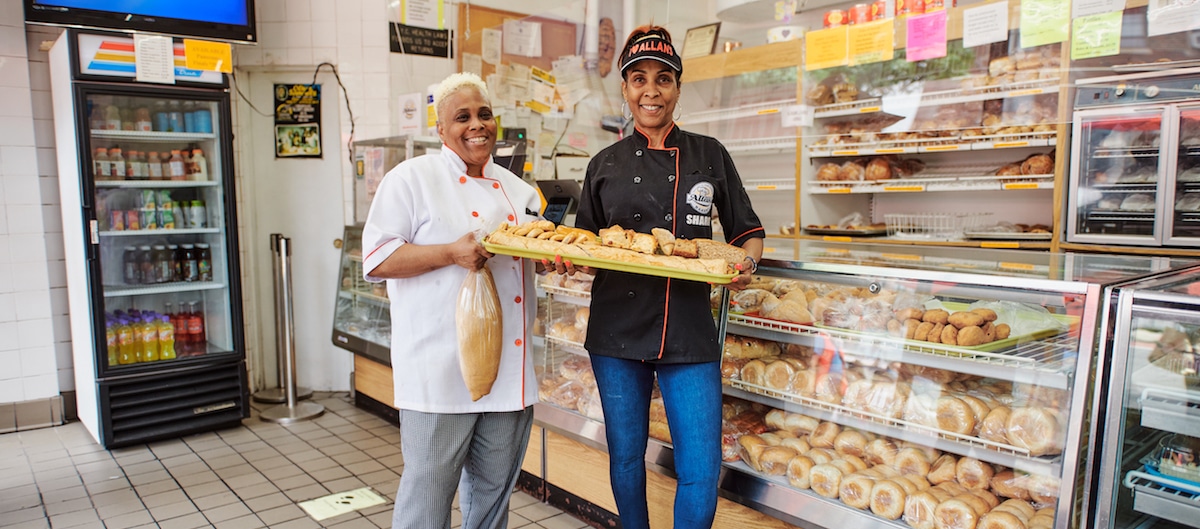 Allan's Bakery. Photo courtesy of Christian Rodriguez.
The Drummer's Grove, located in the park near the Parkside Avenue and Ocean Avenue entrance, is another staple Caribbean institution. "What would the park be without it?" Shelley remarked. When asked about her other favorite spots and activities in the park, she mentioned the Boathouse, Smorgasburg, and Grand Army Plaza's beautiful archways: but her favorite and most frequented spots are the Parkside and Ocean Avenue and Lincoln Road and Ocean Avenue entrance, both located in Little Caribbean.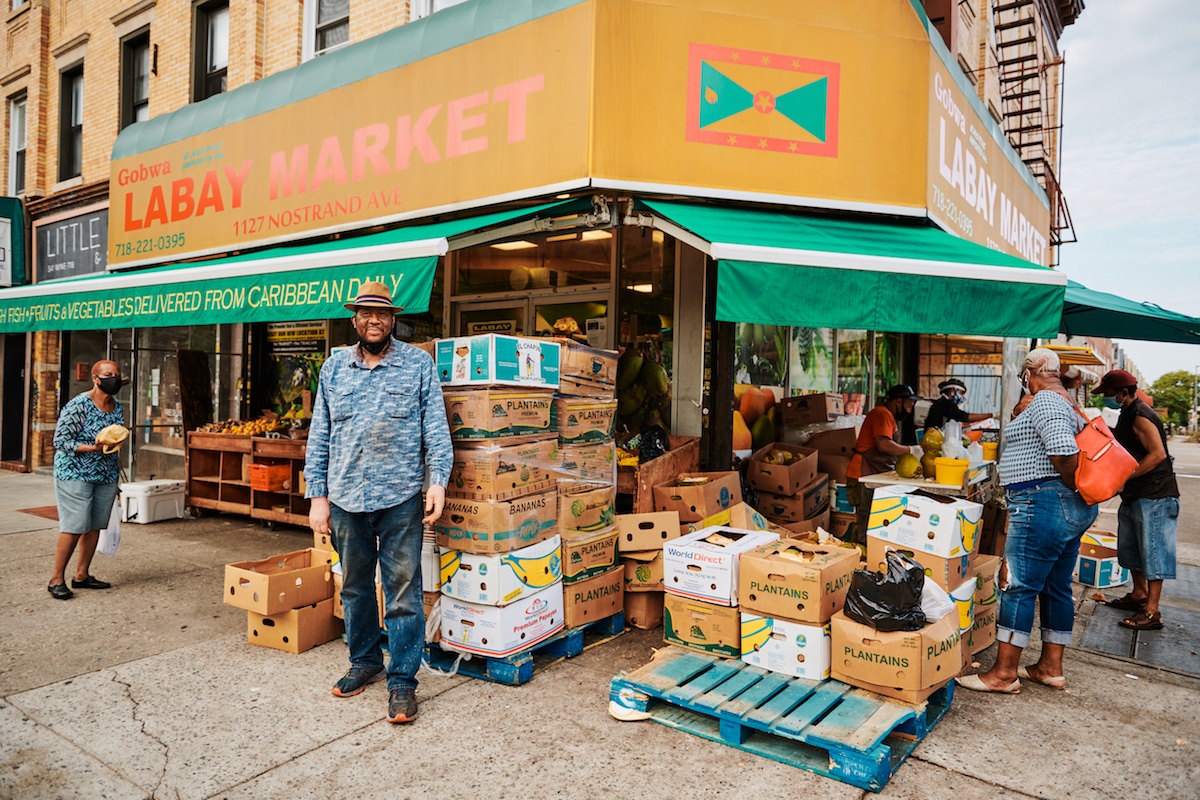 Labay Market, another staple of Little Caribbean. Photo courtesy of Christian Rodriguez.
Finally, we talked a little about the caribBEING House, currently stationed in the park near the LeFrak Center at Lakeside. "It's a mobile shipping container: part gallery, part shop," Shelley explained. It's a space for Caribbean arts, culture, and community. It's traveled all around Brooklyn, from Greenpoint, to Williamsburg to Downtown Brooklyn. It is slated to open in the summer season along with a slate of caribBEING events hosted in partnership with Prospect Park Alliance in timing with June's Caribbean-American Heritage Month. Check out the full list of caribBEING's food, music fitness events coming to the park in June.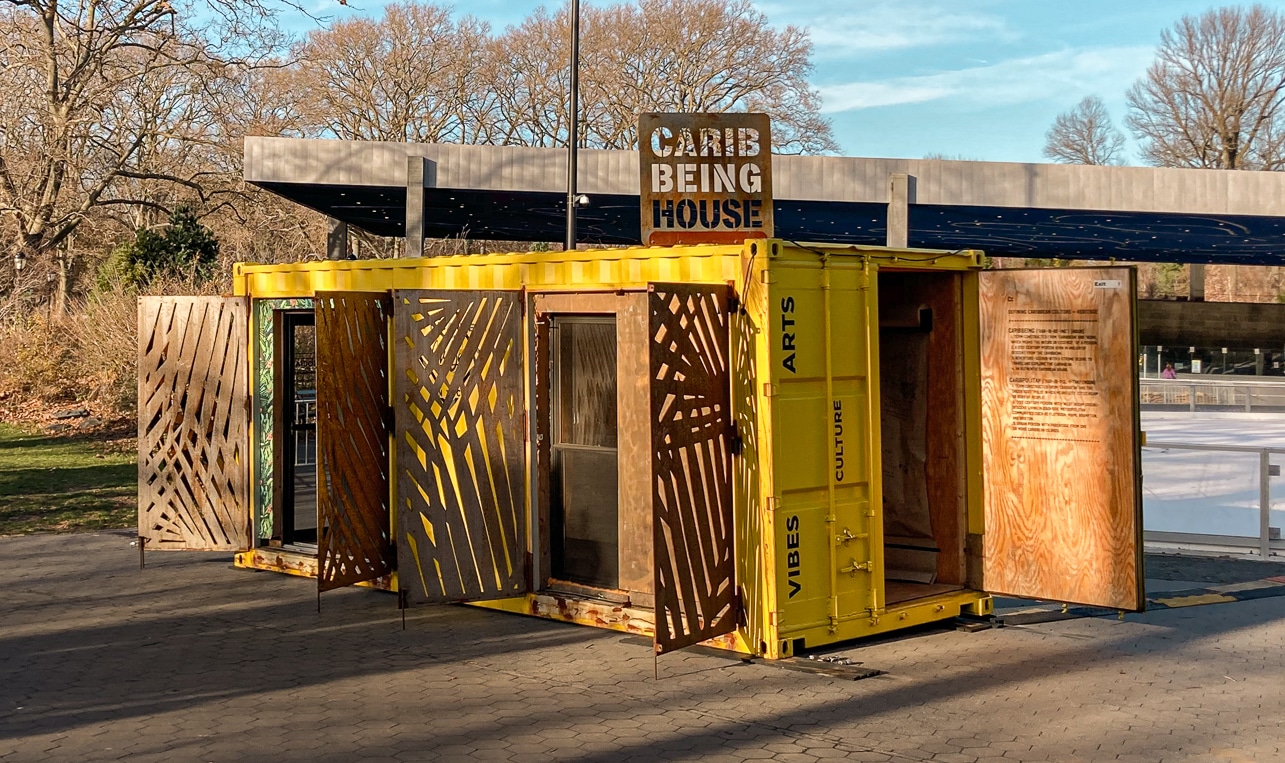 Photo courtesy of Pablo Serrano.
Learn more about the Little Caribbean neighborhood and learn more about caribBEING on the caribBeing website.