Meet the Park Champion Mascot: Thelonious "Theo" Chipmunk
September 9, 2022
Prospect Park Alliance received over 1,000 name submissions and votes for the new Park Champion mascot, and we're pleased to announce that the winner is…Thelonious "Theo" Chipmunk!
The name, which was submitted by multiple people, pays homage to the great NYC-based jazz musician, Thelonious Monk, who often played in Brooklyn. This chipmunk will help educate our community about how to be a #ParkChampion and important ways to keep the park green and vibrant. Thank you to all who participated in the naming competition!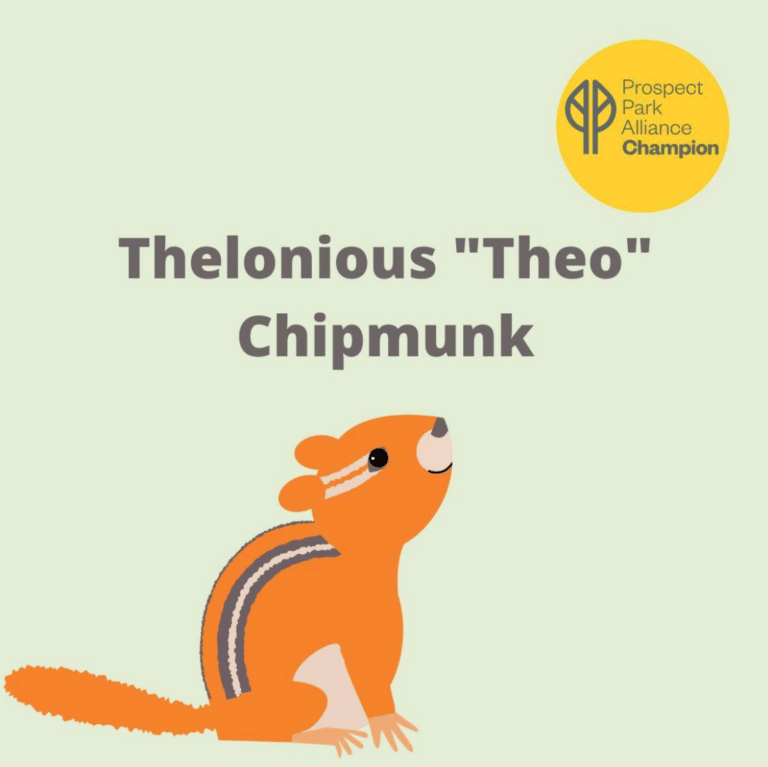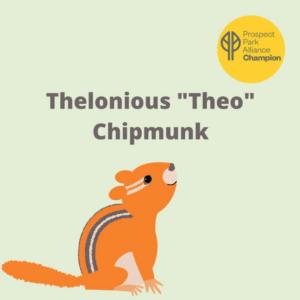 As Prospect Park Alliance's Summer of Stewardship continues, follow along as Theo shares ways to keep the park's community of people, plants and wildlife safe and healthy with every visit to Brooklyn's Backyard.
Learn more about how you can become a Park Champion and help the trees, birds, wildlife, and community of Brooklyn's Backyard.