CPI Project Penn Triangle Reopens
March 17, 2021
As 2020 came to an end, the Penn Triangle playground in South Williamsburg reopened its gates, renovated and ready for visitors. The design of the playground was undertaken by Prospect Park Alliance pro bono as part of the City's Community Parks Initiative (CPI). The Alliance has also contributed designs for two additional CPI projects: Epiphany Playground, also in South Williamsburg, which is currently in the procurement phase, and Stroud Playground in Crown Heights, which was completed and reopened to the public in 2019.
The Penn Triangle Playground, which sits on a small footprint at the intersection of Wythe Avenue and Penn Street, was identified by NYC Parks as being a candidate for much-needed capital investment. Now complete, the playground boasts colorful new play features for all ages, with updated amenities like seating and water fountains. 
"I really like the color scheme," says Jabari Taylor, the Assistant Landscape Architect at the Alliance who was tasked with the redesign of the Penn Triangle Playground. "We created 4 distinct zones that we refer to as "color rooms" with colored canopy-like structures that play with the casting of shadows and color on the ground." Taylor, who coincidentally lives near the playground, says he's delighted to see that since the reopening, the playground has received many enthusiastic visitors.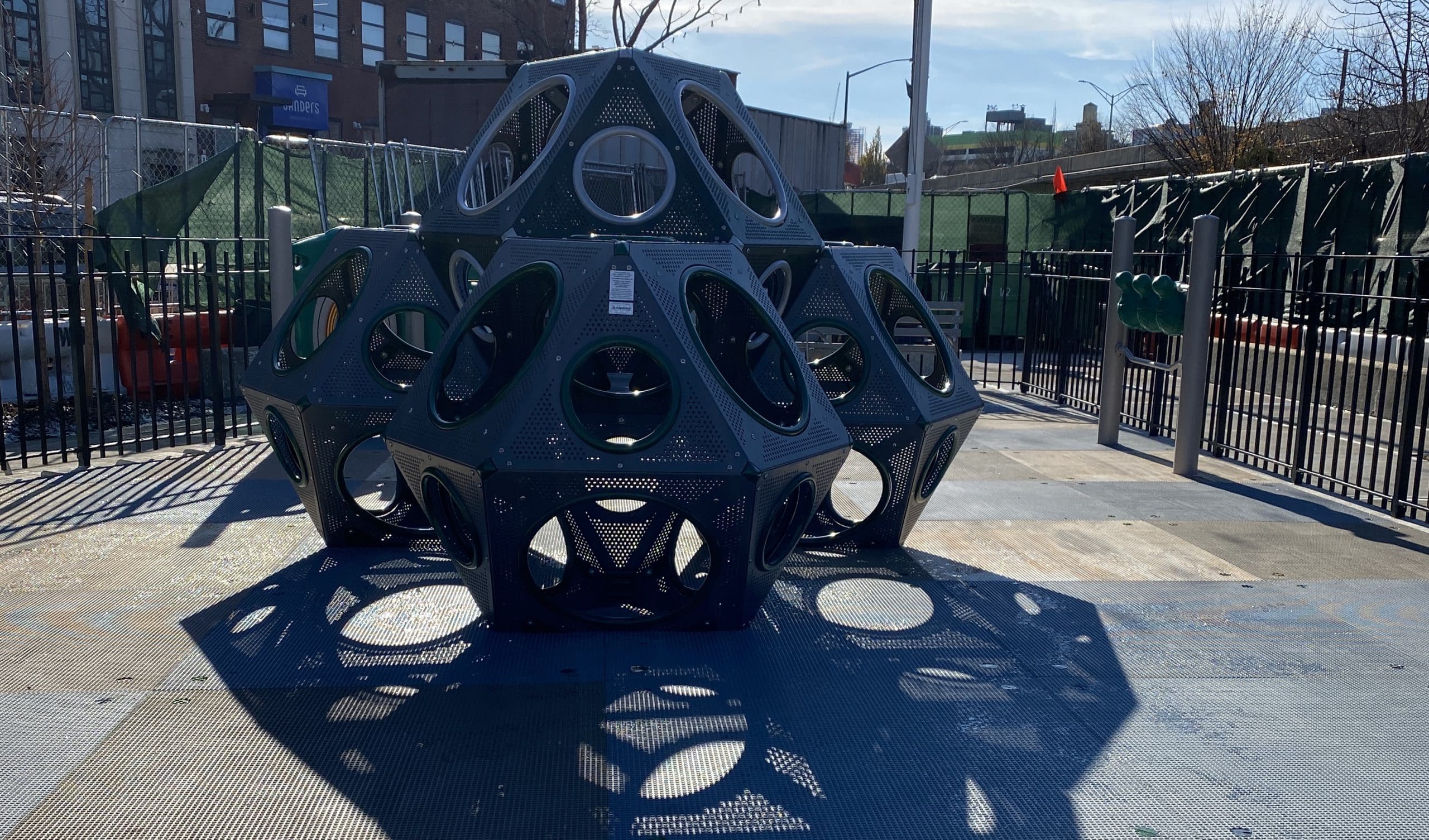 "This and other CPI projects that the Alliance has designed underscore our commitment to partner with NYC Parks for the betterment of public spaces throughout the city; especially those that haven't received capital investment in a long time," says Taylor. 
Learn more about how Prospect Park Alliance is working for our Brooklyn community.