Paramount+ Movie Nights: The Nutty Professor (1996)
Spend your summer nights in Prospect Park with Paramount+ Movie Nights in Brooklyn, the free, outdoor movie series presented by Paramount+ and Brooklyn Magazine, in partnership with Brooklyn Borough President Antonio Reynoso and Prospect Park Alliance. The series will take place on Prospect Park's Long Meadow for four consecutive Wednesdays starting July 26, and continues the longstanding summer movie series offered in Prospect Park for many years through the support of the Borough President.
The Nutty Professor (1996)
August 9
Good-hearted professor Sherman Klump takes a special chemical that turns him into the obnoxious Buddy Love.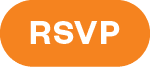 This event is free and open to the public, and RSVPs are not required for entry.