Pinkster Celebration
Prospect Park Alliance presents a Pinkster celebration in the yard of Lefferts Historic House, an 18th century Flatbush farmhouse that serves as the park's historic house museum, in timing with the completion of a multi-year restoration. Chief Baba Neil Clarke, the Pinkster Players and friends, including long-time Lefferts storyteller Tammy Hall, will lead this family-friendly event, which will feature music, history, performances, storytelling, demonstrations, games and food related to this historic celebration of Africans in New York.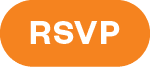 About Pinkster
Africans enslaved in Brooklyn celebrated Pinkster for almost 200 years. Chief Baba Neil Clarke along with other cultural leaders revived this almost forgotten tradition as a way to commemorate the culture and history of Africans in New York.  Pinkster is the Dutch word for Pentecost, a spring holiday celebrating the founding of the Christian church. This was the only time each year when Africans enslaved in New York were legally allowed to gather with their families, play music and dance in public, and trade goods. In doing so, enslaved Africans preserved their cultures and built new rituals. Over the years, they transformed Pinkster into a festival of African culture, one of the oldest in what became the United States. However, in 1811 New York began outlawing this important centuries-old holiday, forcing African New Yorkers to preserve its traditions in private. Revivals of Pinkster have been growing in popularity since the 1970s, Lefferts Historic House hosted its first Pinkster in 1990.
Chief Baba Neil Clarke is a master drummer and performer born and raised in Bedford Stuyvesant. He has toured the world performing with artists such as Randy Weston, Harry Belafonte, Dianne Reeves and Miriam Makeba. He is also a scholar who researches and teaches the history of percussion, and especially the role of the African drum in the Americas. He has been leading Pinkster celebrations for decades at Philipsburg Manor, Weeksville Heritage Center, and many other sites across the state.
About Lefferts Historic House Programs
Following the Pinkster celebration, Prospect Park Alliance will present a series of events in June in the Lefferts Yard in celebration of Caribbean American Heritage Month and Juneteenth. Starting in July, the Alliance will present regular programming in the Lefferts Historic House museum's outdoor yard, and will reopen its interiors for exhibits and programs later in the year. Regular operating hours will begin on July 8, and take place Thursdays-Sundays from 12-5 pm through Sunday, November 19. The house will also be open on all school holidays (except Thanksgiving and Christmas Day), and have extended hours during summer months.
The Pinkster Day Celebration is funded in part by the Mellon Foundation, which has awarded Prospect Park Alliance with a Humanities in Place grant for its ReImagine Lefferts initiative. ReImagine Lefferts is re-envisioning the mission and programming of the museum to explore the stories of resistance and resilience by the Indigenous people of Lenapehoking, whose unceded ancestral lands the park and house rests upon, and the Africans who were enslaved by the Lefferts family. Through this initiative, the Alliance seeks to engage the public in thoughtful dialogue about the ongoing legacies of dispossession and enslavement in Brooklyn and beyond. Additional funding for the Pinkster Celebration is provided by NYU Brooklyn.
Pinkster Celebration will happen rain or shine! In the event of extreme weather, please check prospectpark.org for updates.
Funding for ReImagine Lefferts is made possible by the Mellon Foundation.


Pinkster Celebration at Lefferts is funded in part by NYU Brooklyn.