Rise in Spirit: Emancipation Celebration
Join Prospect Park Alliance for a Rise in Spirit: Emancipation Celebration produced by the Brooklyn-based Asase Yaa Cultural Arts Foundation. The family-friendly event will take visitors on a journey of the African Diaspora that celebrates the rich cultural heritage of the people of Africa and African descendant cultures. The theme for this celebration at Lefferts Historic House is "Rise in Spirit."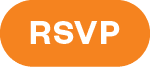 Enjoy performances by African dancers and drummers from the Asase Yaa Youth Ensemble, IET Band jazz quartet, tap dancer Joseph Webb, the St. Paul's Baptist Church gospel choir and theatrical readings by Sharon Gordon. Alliance educators will also provide cooking demonstrations, historic games and more.
The Asase Yaa Cultural Arts Foundation  is a non-profit organization dedicated to its core tenets to enrich, educate and entertain. They aspire to empower and strengthen youth by offering them an opportunity to learn, study and experience the history, movement and beauty of African Diaspora dance, music and culture at its highest level. They are entering their third decade, and oversee a School of the Arts, the Asase Yaa African American Dance Theater, an award-winning professional dance ensemble, a Children's Summer Art Camps, and an Arts Outreach program that services public and charter schools throughout the greater New York area. Asase Yaa Cultural Arts Foundation also curates original programming and produces an array of special events and  concerts
The Juneteenth celebration is part of ReImagine Lefferts, an initiative funded through a Humanities in Place grant from the Mellon Foundation that is re-envisioning the mission and programming of the museum to explore the stories of resistance and resilience by the Indigenous people of Lenapehoking, whose unceded ancestral lands the park and house rests upon, and the Africans who were enslaved by the Lefferts family. The event is also funded in part through support by NYU Brooklyn.