Staff Talents + Passions
"I wear two hats, as do a lot of people who work in Prospect Park" says Tennis Center Director Paul Campbell. We may be forced to distance by the pandemic, but COVID can't stop us from getting to know each other better! Learn about your coworkers' talents and passions, and reach out to them if you learn something new or have a shared interest—you never know who will surprise you:
Paul Campbell, Tennis Center Director
Abstract Artist
"In addition to my career in Tennis, I've been an artist all my life. I've had studios in Brooklyn for more than 30 years and have exhibited my work in over 100 shows. My work is abstract, and I create my pieces in a quirky way, using kids toys and remote-control cars to paint the canvas."
Paul describes his work in this video, filmed in his Brooklyn Navy Yard studio:
Guido Castellani, Institutional Giving Manager
Songwriting
"I started writing music the way I imagine many musicians do – in an admittedly-terrible garage band in high school. However, when I got to college, songwriting for me took on a much deeper role in my self-expression and sense of identity; I saw writing lyrics and music as a more effective way of channeling emotions and ideas than I could by just talking. I try to make time every day to play and write music, drilling it into my head by setting up my recording equipment and instruments just opposite my desk so that I'm constantly reminded that I need to keep practicing and writing."
Here is Guido, covering a song by one of his favorite songwriters, Sufjan Stevens:
Sheena Enriquez, Assistant Architect
Houseplant Enthusiast
"I like keeping houseplants as a hobby. They are living keepsakes that make me think of other places, people and special events. Watching plants grow and providing for their care can be rewarding, despite the inevitable battle with pests and occasional casualty due to improper care! I currently have 56 houseplants, but a lot of them are small/young plants I am growing from cuttings. If you're interested in getting into houseplants, I personally have had good luck with plants that easily regenerate and are somewhat resilient despite my forgetful watering: oxalis triangularis, jade plant, tradescantia (purple heart). Below is a picture of a blooming Dwarf pomegranate I grew from seed and am trying to keep small through bonsai techniques."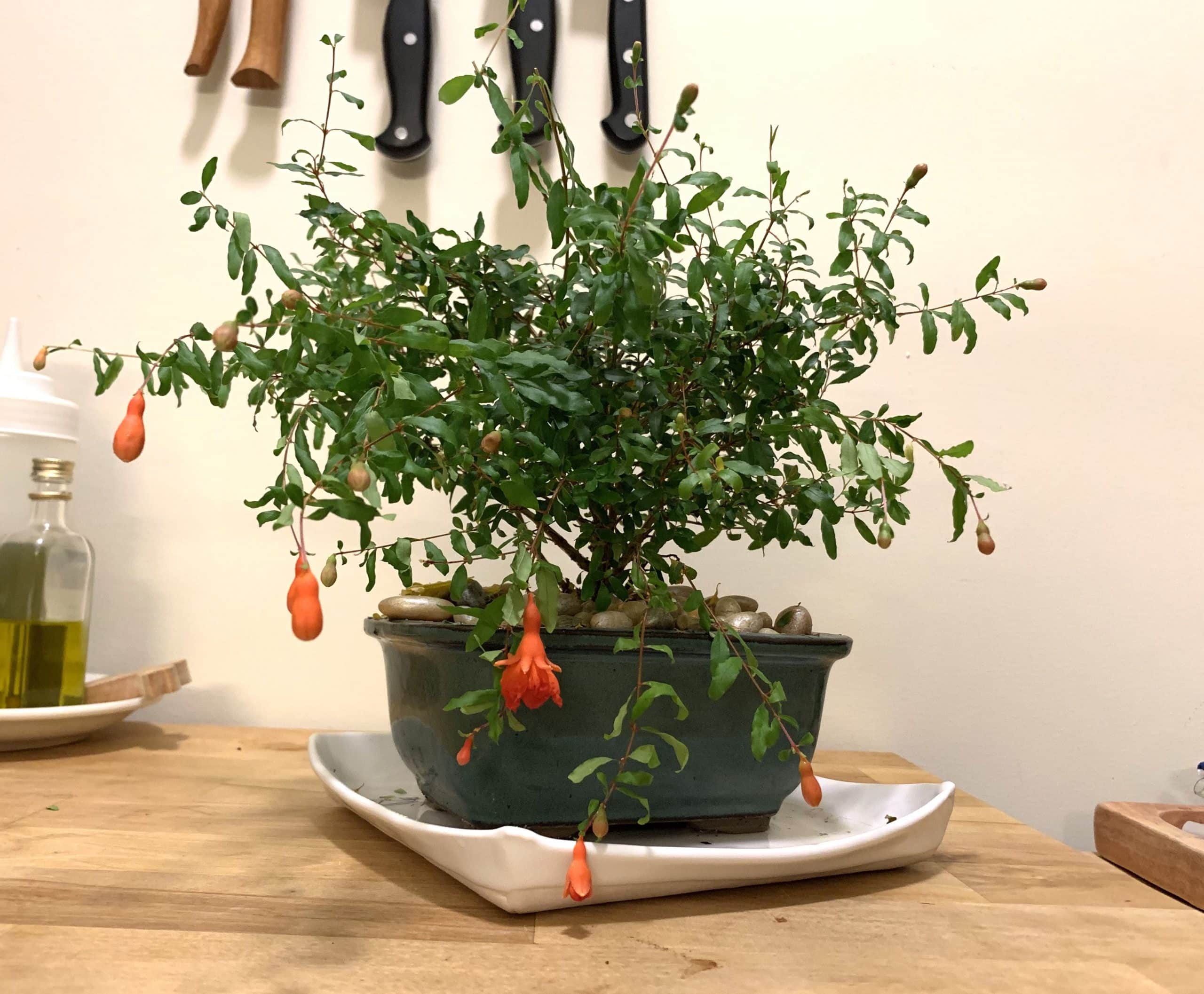 Cat Feliciano, Rentals & Event Planning Coordinator
Coquito Entrepreneur 
"Coquito is a traditional Puerto Rican beverage, usually served during the holidays, and I've built a coquito brand with a local community of coquito artisans. The brand, Nuyorican Coquito, began in 2013 with the intent to recreate the emotions I felt while enjoying my Abuela's coquito at our family holiday festivities. Through trial and error, I was finally able to develop a recipe that achieved just that and has allowed many others to relive their own memories of their Abuela's and family traditions. My boyfriend and sister help me with packaging/labeling, but the blending is all me (secret recipe). Our recipe is so good, in fact, that we have received many awards, including 2017 Manhattan Coquito Master for our Traditional Flavor and 2020 New York State Fusion Flavor Coquito Master ~ 1st Place : Salted Dulce de Leche  &  2nd Place: Pistachio by the International Coquito Federation in New York City! You can check out our website."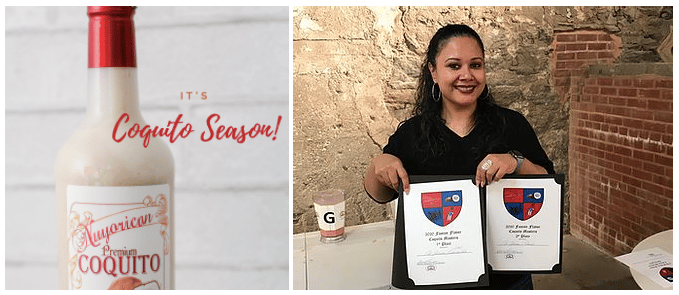 Felicity Frisbie, Creative Director
Illustration
"I've been drawing since my sister and I were sent to art lessons in our artist neighbor's kitchen at the ages of three and four. We spent our childhood Saturdays at art lessons in the park district and gave up our high school study halls for Art. Some of my happiest years were spent working on my master's degree in printmaking at Pratt with artists from around the world. I went on to marry one of my fellow printmakers. He has become a master silkscreen printer, working right now on a Basquiat print with our son as his printing assistant. Since then I have gone on to illustrate murals, coloring books, children's products and story. I also sold greeting cards at Kate's Paperie and at street fairs for a few years but that market is now steadily shrinking. At the moment I am intrigued by taking photos and using filters to make them into prints."
Below, a holiday card by Felicity Frisbie, watercolor filter on snowfall photo with drawing of a fox.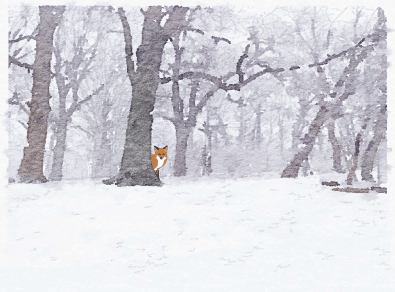 Lucy Gardner, Senior Marketing + Communications Manager
Foraging
"I've always been interested in the plants growing around me, but about 8 years ago I started spending more time getting to know my local edible species and actively seeking them out. My gateway plant was Allium tricoccum, otherwise known as ramps, but now my main passion is for mushrooms. When I can get out of the city, I'll head into the woods with my basket and spend hours walking and looking for mushrooms—there are great edible species in our area from April – November, and my favorites to find are Morels, Chicken of the Woods, and Chanterelles. Don't worry, I don't eat plants or mushrooms out of Prospect Park—not only is it prohibited, but mushrooms are excellent at concentrating heavy metals so the park's specimens are likely very lead-y. Pictured are the first morels of 2020, they popped up in mid-April."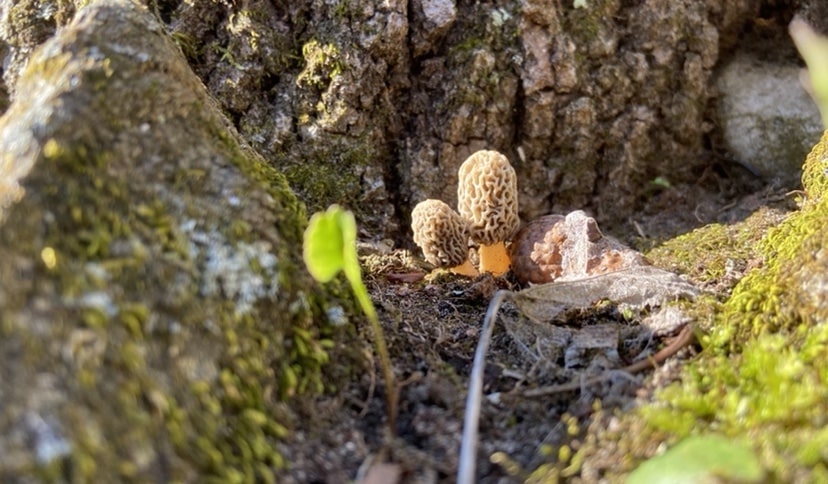 Howard Goldstein, Forest Ecologist
Herpetology (Science of Reptiles and Amphibians)
"I've been interested in reptiles and amphibians for as long as I can remember. I've kept reptiles and amphibians as pets, and currently own a very long-lived Rough-Skinned Newt. I formally studied Herpetology as both an undergrad and grad student (though my primary grad student studies was Ichthyology, fish), but I've spent countless hours throughout my life looking for reptiles and amphibians in the wild. As a kid, my primary intent was to catch (and release) herps, and as an adult, I've become more focused on watching and photographing herps (though I'll still sometimes pick something up for a better look!). Just as people go birding, so do some people go "herping"… and like birders, herpers may plan trips to exotic locations with high reptile and amphibian diversity, keep track of sightings, and generally look for herps wherever they go. To date, I've gone herping or been involved with reptile conservation projects all over the eastern United States, Belize, Peru, and Australia. But I also love turtle watching right here in Prospect Park, and we will hopefully get red-backed salamanders reintroduced by Spring 2021. Here's a photo of a poison dart frog (genus Ranitomeya) I took in the Tamshiyaco-Tahuayo Reserve in Peru."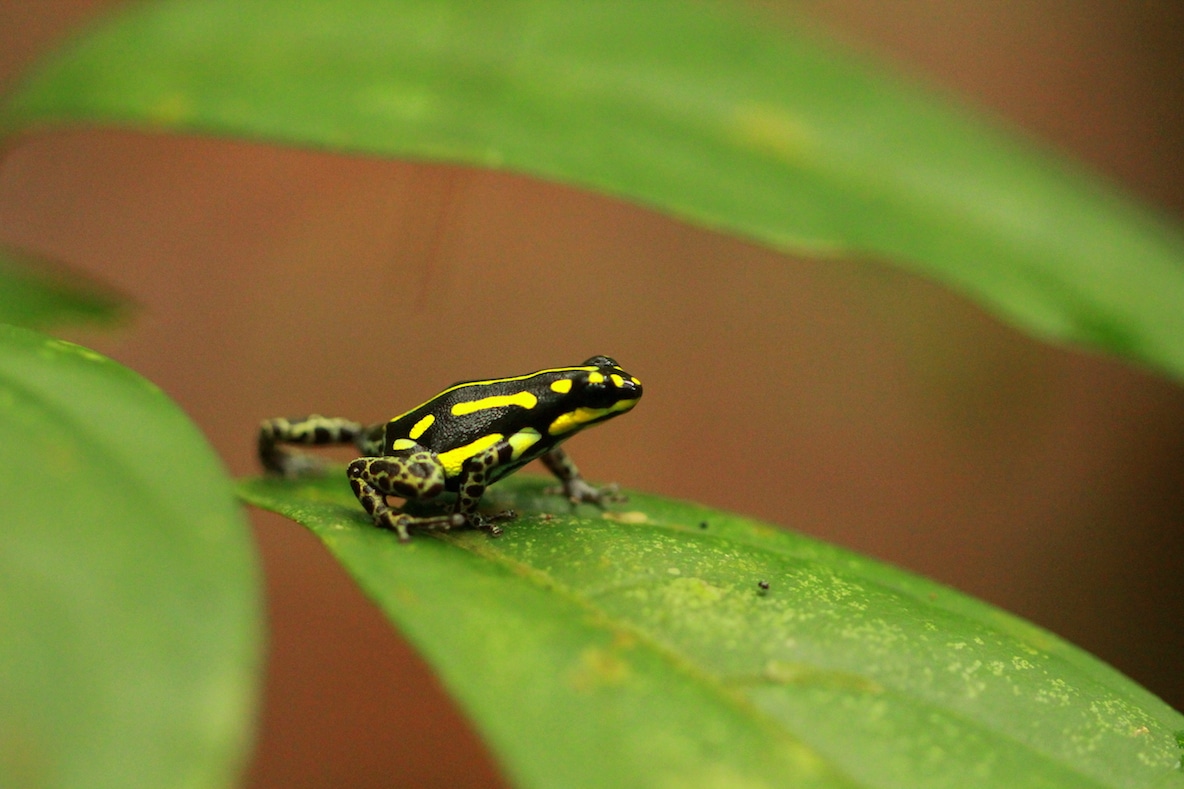 Kymberle Joseph, Rentals & Event Planning Director
Writer
"I fell in love with the written words from reading Judy Blume and Beverly Cleary books. Reading and writing allowed me to lose myself and forget the world around me. I wrote for my high school newspaper and won a few short story contests as a child. Being part of the drama club sparked my love of Broadway. In high school, part of the curriculum was seeing a play every month. With both Judy and Broadway, I set out on a journey to write a novel and off-Broadway play. I published my first novel, Pieces of a Story, in 2006 and the next, The Bedford Brothel, will be out soon. These days I also write my friends online dating app bios and short stories."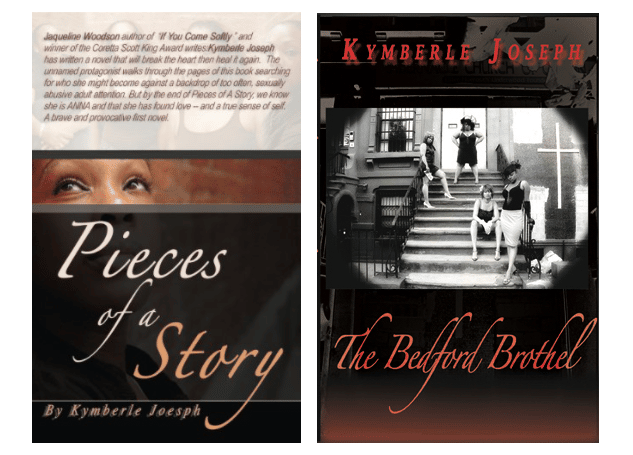 Milagros Kennebrew, Volunteer Services Coordinator
Cat-Sitting Entrepreneur 
"Growing up we had dogs as pets but my away at college schedule didn't allow for a dog, so I adopted two kittens. I discovered that cats are dangerously savage little beasts, but they're warm, cute, furry and they purrrrr which makes up for a lot! In 2005 I answered a Craigslist ad for a cat sitter; it changed my life. I worked with the agency for a year before starting my own business. 2020 is my 14th consecutive year in business. Besides the cats, I enjoy experiencing how others live. Very few get to spend time in as many different households as I do: It's enhanced my life in so many ways. I've been fortunate that all this year's visits have been within walking distance or a short bus ride away from home. Currently, I'm only visiting existing clients."
Corbin Laedlein, Lakeside Lead Gardener
Community Garden Collaborator
"One of the many lessons of this pandemic has been the critical importance of both green space and community for our individual and collective well-being, and I'm incredibly grateful to not only get that here at Prospect Park, I but also at Los Colibríes Community Garden. Los Colibríes was founded by working class immigrant families in Sunset Park over a decade ago, who reclaimed a small vacant lot to grow food and reconnect with the land. At the garden, members collectively grow vegetables and herbs in raised beds and containers and care for a handful of hens. This year I helped to establish our new native pollinator bed, featuring plants from Gowanus Canal Conservancy's Lowland Nursery. The garden also provides a space for cultural events, film screenings, workshops, community organizing, as well as a safe place for children on the block to learn and play. While Covid-19 has forced us to scale back much of our public programming, we've implemented protocols that allow us to hold small events safely. I've been involved in Los Colibríes for five years now, finding time to contribute after work or on weekends. What I love most about the garden is that it is a vessel for people to share their talents, passions and knowledge with one another, and where neighbors can build community through collective work. At a time when we have to distance ourselves from many of our neighbors and loved ones, spaces like Los Colibríes are a true blessing."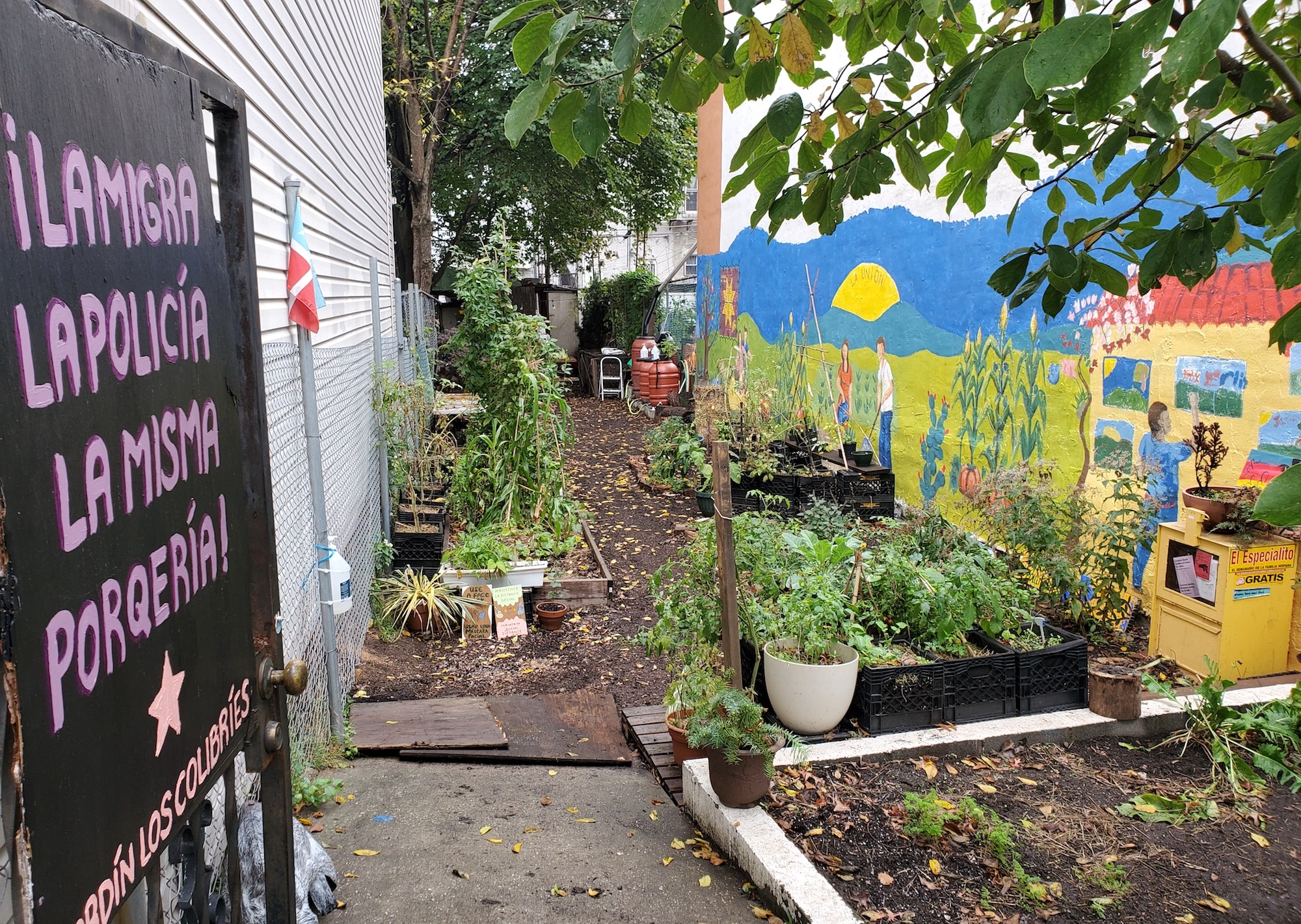 Clarence Williams, Park Supervisor
Motorcycle Riding
"I always loved motorcycles, and once a few friends started to ride I purchased my first bike—that was 5 years ago. What I enjoy most about it is how it makes you feel, it's very relaxing and a great stress reliever. I'm starting to focus more on doing track days, where you ride on a course in a controlled setting with people on your same level of riding skills. The different skill levels are novice, intermediate and expert, and as you get better you move up to the next level. One of my friends at 22 Motowerks does private track days and says that it is much safer than riding on the roads, so that's what I will be doing next season. For now I mostly ride on my days off, and occasionally to work."