Open House New York in Prospect Park
September 20, 2023
Mark your calendar! Registration for Open House New York begins Monday, October 9 for events city-wide including exciting happenings in Brooklyn's Backyard. Join Prospect Park Alliance for a behind-the-scenes tour of the newly restored Lefferts Historic House and a tour of the Prospect Park Vale with an inside look at the upcoming restoration to make it more welcoming and accessible to all Brooklyn residents.
Save the date! Registration begins on Monday October 9: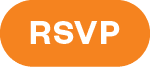 OHNY: Re-Envisioning the Prospect Park Vale
Saturday October 21, 10:00 am – 11:00 am and 11:00 am – 12:00 pm
Prospect Park Vale
Join Svetlana Ragulina, Senior Landscape Architect, and Deborah Kirschner, Vice President of External Relations, at Prospect Park Alliance, the non-profit that sustains Prospect Park in partnership with the City, to learn about the upcoming restoration of the Prospect Park Vale in the northeast corner of the park. Learn about the Alliance's plans to transform the Vale, an important woodland landscape that serves as a critical habitat to birds and other wildlife, and the extensive community outreach and engagement efforts that led to a new vision for this lesser-known park landscape to make it more welcoming and accessible to all Brooklyn residents. This tour will be led on pedestrian pathways but closed toed shoes would be recommended, particularly if there are rainy conditions. The area is not ADA-accessible. It will be fully outdoors.
Please note there will be two hour-long tours: 10:00 am – 11:00 am and 11:00 am – 12:00 pm
OHNY: Lefferts Historic House Behind-the-Scenes Tour
Saturday October 21, 11:00 am – 2:00 pm
Lefferts Historic House
You're invited to a behind-the-scenes look at the newly restored and reimagined Lefferts Historic House. This 18th-century Flatbush farmhouse and New York City landmark, jointly operated by Prospect Park Alliance and the Historic House Trust, reopened this season after a $2.5 million major restoration which was recognized with a 2023 Lucy G. Moses Preservation Award, the New York Landmarks Conservancy's highest honor for outstanding preservation. In timing with the restoration, the Alliance launched ReImagine Lefferts, an initiative funded through a Humanities in Place grant from the Mellon Foundation that is re-envisioning the mission and programming of the museum to explore the stories of resistance and resilience by the Indigenous people of Lenapehoking, whose unceded ancestral lands the park and house rests upon, and the Africans who were enslaved by the Lefferts family.
Visit the Lefferts Historic House to see the restored farmhouse, the inaugural exhibition of the ReImagine Lefferts Initiative, the J'ouvert Genesis Immersive Experience, and on a first-come, first-served basis every 30 minutes, embark on a guided tour of some of the house's areas not on public view. The behind-the-scenes tour takes visitors into areas that are only accessible via staircases, and is therefore not ADA-accessible.