Plaza and Berm Restoration Underway at Grand Army Plaza
September 10, 2022
Prospect Park Alliance has kicked off work on the Bailey Fountain Plaza and planted Berms around Grand Army Plaza, part of a larger project to restore the formal entrance to Prospect Park through $8.9 million in Mayoral funding.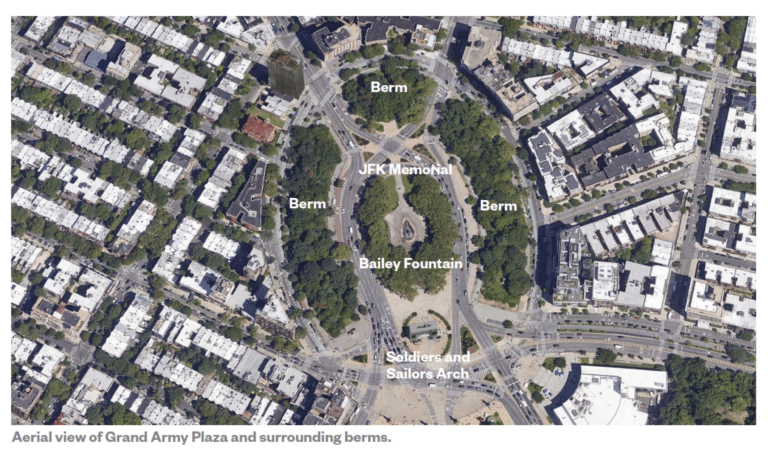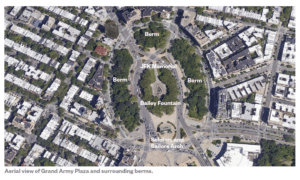 The restoration of the Plaza, which houses the historic Bailey Fountain and John F. Kennedy Memorial, will include the replacement of uneven and worn bluestone and granite paving so that it is ADA accessible.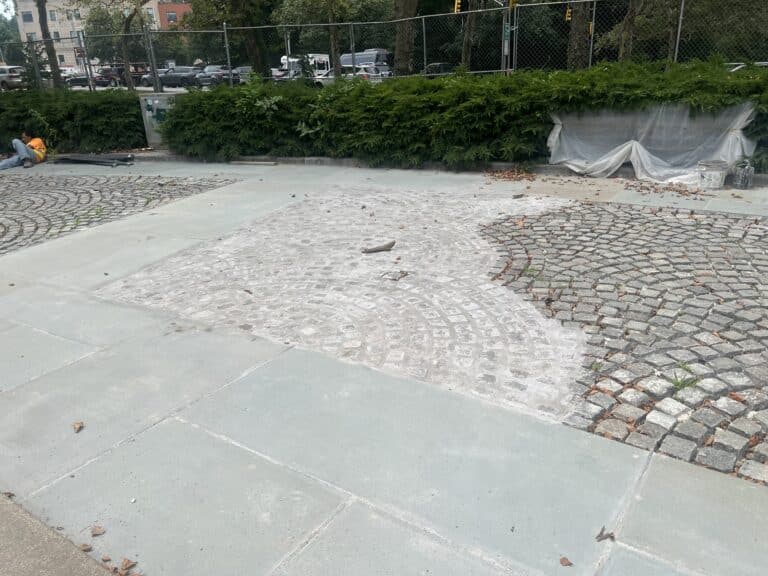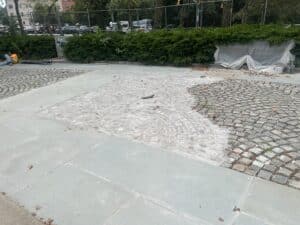 Work underway to make the Bailey Fountain Plaza ADA accessible. C. Prospect Park Alliance/Deidre Wilson
The work to restore the berms includes removing invasive plants and trees that are in poor condition and adding 194 native trees as well as shrubs and perennials that provide environmental benefits, resilience, and interest and color throughout the seasons. The Alliance will also replace the existing chain link fence with low, decorative steel fencing.
Work on the plaza and berms is slated for completion in fall 2023. The Soldiers' and Sailors' Arch restoration is expected to take 12 months, and reopen to the public in spring 2024. During the period where the arch and plaza are simultaneously being restored (through Fall 2023), access will be curtailed at the arch, and the public is requested to utilize the crosswalks and pedestrian pathways at Plaza Streets East and West.