Help the Alliance Tackle Trash
April 29, 2021
Prospect Park is the place to be for our community—which is why Prospect Park Alliance has new stewardship efforts to help serve our community and meet the challenges we are facing, part of the Re:New Prospect Park initiative.
Carry In + Carry Out Your Trash
Please carry out of the park everything you bring into the park with you, and please clean up your trash and litter. If you are able to carry out your trash, you will be doing your park a great service. If this is not possible, please use the large trash receptacles that Prospect Park Alliance has installed in key areas of the park. View this map for large trash receptacle locations.
Re:New Volunteer Corps
Make a lasting impact on Prospect Park! Join the Volunteer Corps to engage in essential park improvement projects such as filling divots and reseeding holes in the park's lawn areas, sweeping paths, and painting benches and railings.

Green + Go Kits
Want to help keep the park clean and green? Register today to check out a Green + Go Kit, available every Friday, Saturday and Sunday at various locations around the park. Kits include a trash grabber, garbage bags and gloves. You must be 18 years old to check out a kit, but children are welcome to accompany adults.

Ace New York
See a few extra helping hands around the park? This year, Prospect Park Alliance is partnering with ACE Programs for the Homeless. Their crews will help keep Brooklyn's Backyard clean and beautiful on weekends and key weekdays now through October. This is just one of the ways that we are renewing the park after a year of much love through our Re:New Prospect Park initiative.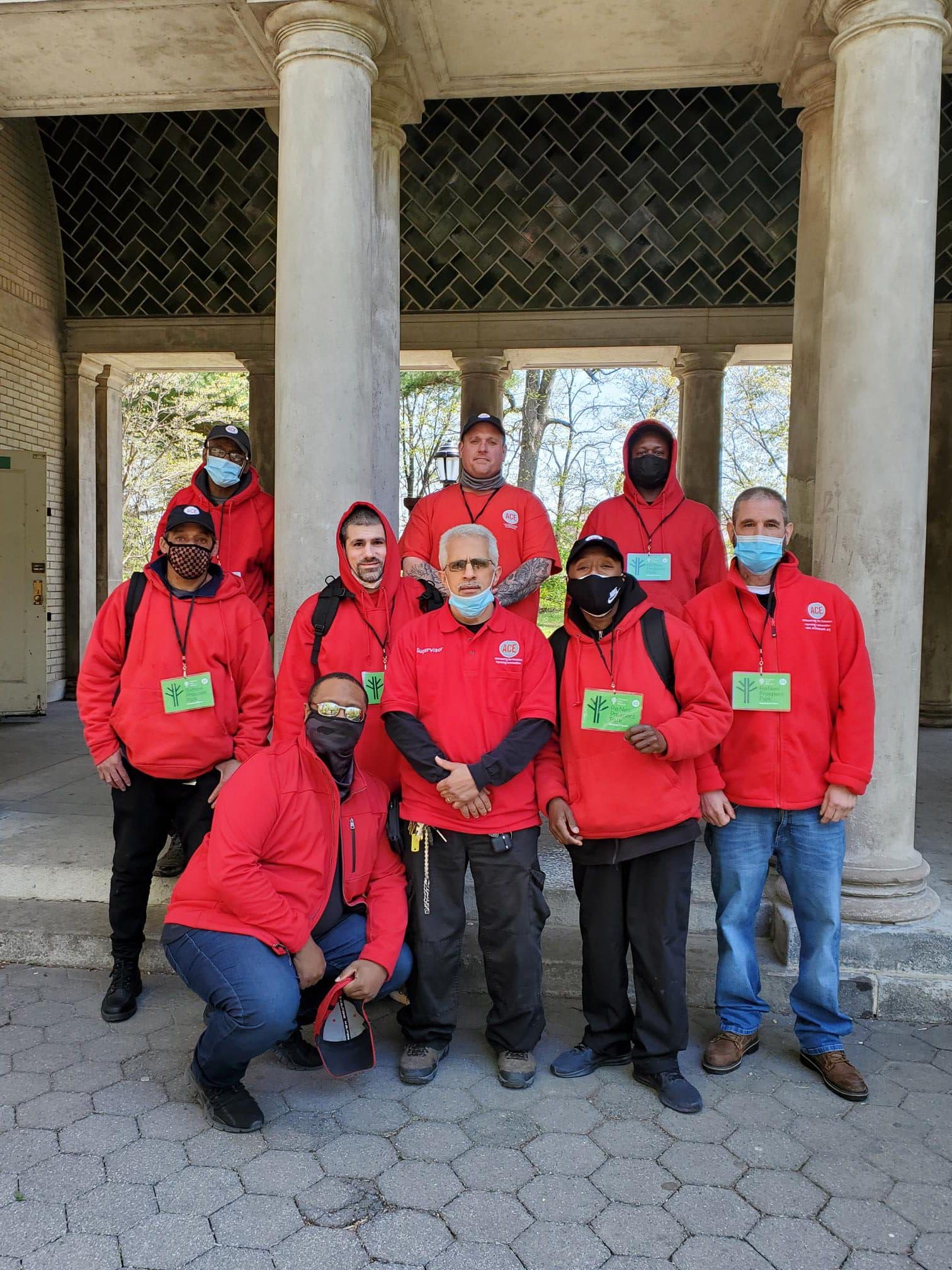 Want to keep informed on volunteer opportunities all year long? Register today to become a Prospect Park Alliance Volunteer.