Movie Nights in Prospect Park Return for 2023
May 31, 2023
Spend your summer nights in Prospect Park with Paramount+ Movie Nights in Brooklyn, the free, outdoor movie series presented by Paramount+ and Brooklyn Magazine, in partnership with Brooklyn Borough President Antonio Reynoso and Prospect Park Alliance.
The series will take place on Prospect Park's Long Meadow on four consecutive Wednesdays starting July 26, and continues the longstanding summer movie series offered in Prospect Park for many years through the support of the Borough President. This year, join us on the north end of the Long Meadow for Top Gun: Maverick, Bring It On, The Nutty Professor (1996), and Guardians of the Galaxy.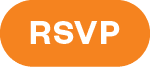 Paramount+ Movie Nights in Brooklyn will offer nostalgic classics and feel-good fan favorites for all ages. The themes throughout are connectivity, perseverance, friendship, family, self-empowerment, creativity, fantasy, and fun — just what we could all use this summer.
"There's nothing better than Brooklyn in the summertime, especially the memories of summer as a kid. We're in luck that nostalgia is the theme of our "Paramount+ Movie Nights in Brooklyn" series this summer," said Brooklyn Borough President Antonio Reynoso. "I'm thrilled to bring a selection of classic movies, and films we know will become classics, to Fort Greene Park, Prospect Park, and McCarren Park throughout the summer. I look forward to getting this program started and want to extend my deep thanks to the Prospect Park Alliance and the Fort Greene Park Conservancy for their partnership."
"We are thankful to Borough President Reynoso for continuing this long-cherished tradition of bringing our community together for free movie nights under the stars in Brooklyn's Backyard, and to Paramount+ and Brooklyn Magazine for their support of this series," adds Morgan Monaco, President, Prospect Park Alliance, the non-profit organization that sustains, restores and advances Prospect Park. "We also are delighted to partner with the Fort Greene Park Conservancy to expand the series to our sister park for an even better season of outdoor fun."
In addition to the movie nights in Prospect Park, the series will kick off with four consecutive Thursday evenings beginning Thursday, June 29, in Fort Greene Park, in partnership with the Fort Greene Park Conservancy, and end with four final evenings starting Sunday, August 20, in McCarren Park.
Top Gun: Maverick
July 26
After thirty years, Maverick is still pushing the envelope as a top naval aviator, but must confront ghosts of his past when he leads TOP GUN's elite graduates on a mission that demands the ultimate sacrifice from those chosen to fly it.
Bring It On
August 2
A champion high school cheerleading squad discovers its previous captain stole all their best routines from another school and must scramble to compete at this year's championships.
The Nutty Professor (1996)
August 9
Good-hearted professor Sherman Klump takes a special chemical that turns him into the obnoxious Buddy Love.
Guardians of the Galaxy
August 16
A group of intergalactic criminals must pull together to stop a fanatical warrior with plans to purge the universe.
RSVP now to let us know you're attending the summer film series at Prospect Park. This event is free and open to the public, and RSVPs are not required for entry.
The films will begin shortly after sundown at the north end of the Prospect Park Long Meadow, located nearest to the Grand Army Plaza entrance. The closest subway stations are the Grand Army Plaza and the Eastern Parkway/Brooklyn Museum stops on the 2, 3 lines or the B41 bus lines. Please note that the movie may be cancelled in the case of inclement weather. Please visit prospectpark.org and  Prospect Park Alliance's social media channels for up-to-date information.