Soar Into Fall Migration in Brooklyn's Backyard
September 6, 2023
Fall bird migration is in full swing, and Prospect Park is the place to be. Located along the Atlantic Flyway, Prospect Park is a haven for birds in all seasons, with 200+ species of resident and migratory birds. Autumn is an especially notable time for bird sightings as countless feathered friends embark on their lengthy journey to warmer climates. The park is a crucial rest stop for these species thanks to the 585 acres of green space and 30,000 trees of more than 175 species which allow migratory birds to fuel up on seeds, berries and insects and find valuable protection as they venture south.
As Prospect Park Alliance embarks on Tree Appreciation Month, we're celebrating the park's plentiful native trees and the many ways they support the park's bird population and keep our ecosystem healthy. "Prospect Park's plentiful Oak trees, Hackberry trees, Eastern Black Cherry trees and Dogwood trees and even a few Willow trees are some of the most essential tree species for migratory birds during this time of year," shares Prospect Park Alliance's Senior Forest Ecologist, Howard Goldstein. "These trees support a huge amount of bustling insect and invertebrate life which create the best restaurant in town for migrating birds looking to grab a bite."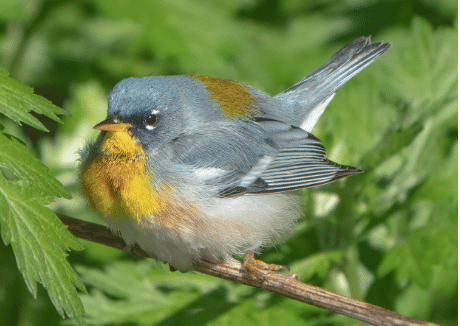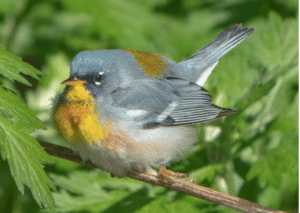 Northern parula c. Tom Stephenson/Brooklyn Bird Club
One can't-miss area for those looking to spot these traveling birds in the coming months is Esdale Bridge overlooking Ambergill Falls in the Ravine in Prospect Park. "It's got everything the birds need: a forest full of native species alongside a water source makes this a valuable migratory haven," shares Goldstein. "We see plentiful Warblers in the area feeding off of the insects and invertebrates they find in these vegetation areas."


Fall warblers spotted in Prospect Park. c. Tom Stephenson / Brooklyn Bird Club
Another must-visit destination for birders is the Butterfly Meadow located on Lookout Hill. The open meadow surrounded by forest in a hilly area of the park makes it an ideal stop for migrating birds. Since the mid-1960's, volunteers from the Brooklyn Bird Club have collaborated with Prospect Park Alliance to maintain the meadow—removing weeds and invasive plants, and promoting native plant species including diverse wildflowers that attract insects for wildlife and birds.
"The meadow is a lifesaving haven even through winters," shares Prospect Park Alliance Eco-Zone Gardener Peter Dorosh. "It offers dried flower seeds that feed Goldfinches, White throated sparrows, Kinglets, Woodpeckers and more. The Eastern White pine grove at the east end of the meadow, named affectionately 'Arleen's Pines,' serves as an important winter roost for raptors."
"There's no better testament to the importance of Prospect Park's trees and natural habitat than seeing all of our migratory birds gather the food they need to make the next leg of their difficult journeys to their wintering grounds, which can be as far away as South America," shares Brooklyn Bird Club Board Member, Tom Stephenson. "The best way to find these birds is to join one of the Brooklyn Bird Club outings and carefully watch any fruiting tree for Swainson's Thrush, Scarlet Tanager, Baltimore Oriole, and examine the understory to spot Ovenbird, Northern Waterthrush or Hermit Thrush. Scan the treetops and you might get lucky and spot some of the park's most brilliant sightings like Northern Parula, Blackburnian or Cape May Warblers."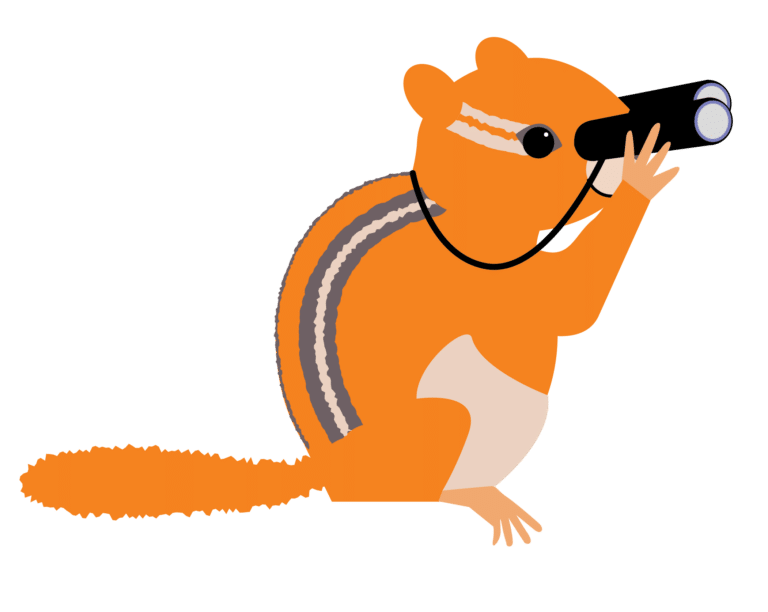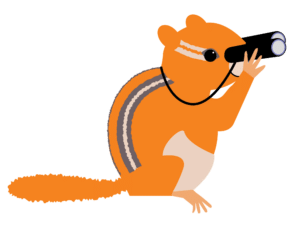 As you embark on spotting these migratory birds, remember to be a Park Champion to support the trees, birds and wildlife of Prospect Park during Tree Appreciation Month and all year long:
Please do not hang hammocks or decorations from our trees, and avoid climbing or breaking branches: this damages the tree bark and can make trees susceptible to disease.
Please stay on designated paths in the woodlands to protect fragile wildlife habitats, and make sure to dispose of your trash properly. This will help our trees grow for generations to come.
Learn about bird watching opportunities with the Brooklyn Bird Club in Prospect Park including weekly Introduction to Birdwatching Outings on Saturdays throughout the fall and First-Sunday Birdwatching Outings on the first Sunday of every month during this exciting migratory season.