Paw-some! Kensington Dog Run Groundbreaking
July 29, 2019
Today, Prospect Park Alliance joined elected officials and community members for a "paw-some" occasion for Brooklyn's Backyard's four-legged friends. Alliance President Sue Donoghue, Brooklyn Borough Parks Commissioner Marty Maher, Brooklyn Borough President Eric Adams and Council Members Brad Lander and Dr. Mathieu Eugene broke ground on the new Kensington Dog Run at the Prospect Park Parade Ground.
The dog run, located in the Parade Ground along Coney Island Avenue, includes 7,000 square feet of fenced-in space, separated areas for large dogs and small dogs, and features an innovative canine-friendly turf, a first for a New York City park. The surface is low maintenance, and durable, and boasts superior drainage thanks to a porous backing which allows rainwater and dog waste to flow through the material. The turf also incorporates an antimicrobial agent woven into its fibers that reduces the need for detergents or deodorizers. 
The dog run also will feature benches made of reclaimed wood from downed park trees. Additional enhancements include waste receptacles, water fountains, new trees and dog-waste-resistant shrubs. The $452,000 project was funded by Borough President Adams and City Council Members Eugene and Lander, and advocated by local groups Brooklyn FIDO and the Kensington Dog Run Association. The Kensington, Windsor Terrace, Ditmas Park, Flatbush and Midwood areas are home to about 20,000 canines, according to a 2015 report by the NYC Department of Health. The project is expected to be completed by summer 2020.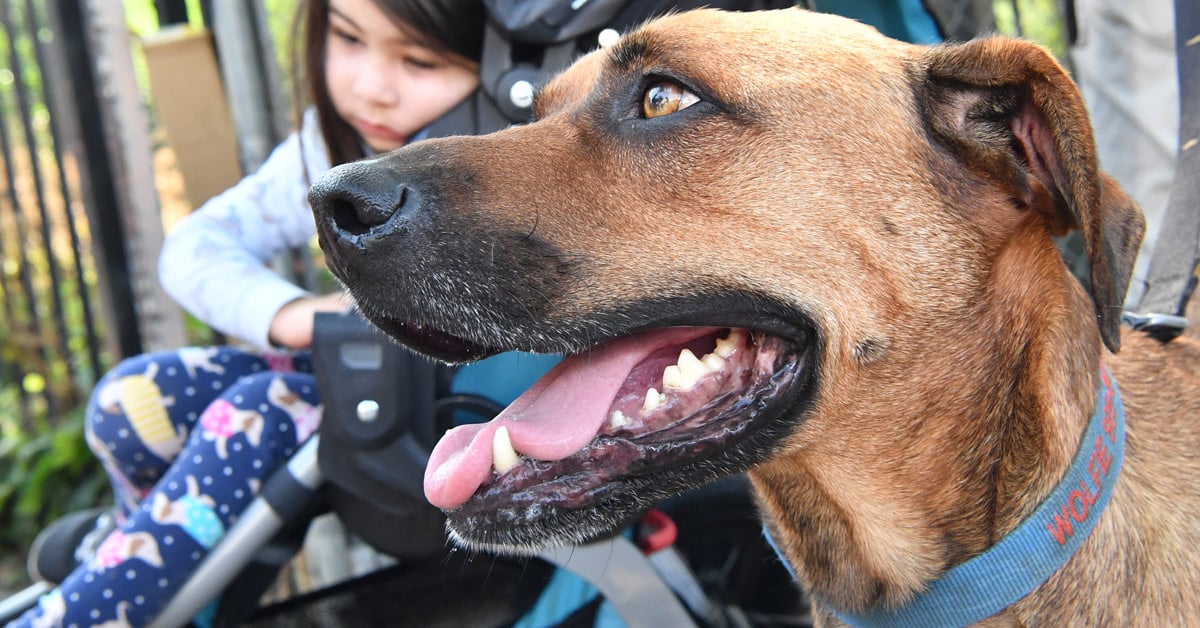 "Prospect Park Alliance is excited to create this new amenity for the benefit of our four-legged friends and our community," said Sue Donoghue, President of Prospect Park Alliance. "As a dog parent myself, I look forward to having this great new space where dogs and neighbors can come to exercise and mingle."  
"This project is the culmination of several years of engagement and advocacy by the community, and we are thrilled to be breaking ground on this new amenity. I was proud to allocate funding for this project along with my colleagues Council Member Brad Lander and Council Member Mathieu Eugene, so that our canine companions can enjoy a new, state-of-the-art space. The  forward-thinking sustainable design features incorporated into this project should serve as a model for future parks projects going forward. I want to thank Prospect Park Alliance for their steadfast partnership in this endeavor, and I know I speak for the entire surrounding community when I say that I eagerly await the grand opening of the new Kensington Dog Run," said Brooklyn Borough President Eric L. Adams.
"I'm thrilled to be here celebrating the pawsome groundbreaking of Kensington's Dog Run," said Council Member Brad Lander. "We would like to thank Brooklyn Borough President Eric Adams and Councilman Mathieu Eugene for helping fund this project. Also the Kensington Dog Run Association who worked their tails off advocating for the idea throughout the participatory budgeting process and made this all paw-sible. The dog run is a testament to participatory budgeting and we hope everyone and their pups are excited as we are for this to come to life!"
"I want to thank our community partners in the Prospect Park Alliance and members of the Kensington Dog Run Association for helping to make this day possible," said Council Member Mathieu Eugene. "Today's groundbreaking is not only a significant upgrade to the Parade Ground, it is an important example of how, by working together, we are able to invest in the future of our borough. I am honored to allocate funding for this wonderful project, and it is my hope that through strong community partnerships we will continue to improve our green spaces."
"Sometimes it's Parks business to make sure dogs can do their business," said Brooklyn Parks Commissioner Martin Maher. "This project is a great collaboration between  community advocates including CB14, the Kensington Dog Run Association and FIDO, as well as our dedicated elected officials. This project is an example of great design and project management by the Prospect Park Alliance, and will be a fantastic asset to the community."
In addition to the dog run, Prospect Park is a haven for dogs, offering acres of green space for off-leash hours (5 am–9 am and 9 pm–1 am) at the Long Meadow (except ballfields), Nethermead and the Peninsula. Dogs can also beat the heat and go for a swim at the beloved Dog Beach, which the Alliance restored in 2017. Learn more at prospectpark.org/dogs.