c. Chinese-American Planning Council
Lunar New Year in Sunset Park
January 5, 2023
Sunset Park, a neighborhood located southwest of Prospect Park, is home to one of the largest East Asian communities in the borough, as well as a robust array of restaurants, businesses and public gathering places. As we approach Lunar New Year on Sunday, January 22, the biggest holiday of the year in many Asian communities, Prospect Park Alliance chatted with Steve Mei, Director of Brooklyn Community Services at the Chinese-American Planning Council (CPC), a member of the Prospect Park Community Committee, about some of his favorite spots to celebrate the Year of the Rabbit.
The CPC Brooklyn Community Center is a longtime resource for the Sunset Park community, providing language access, immigration legal support, job development, mental health services, benefits support and more to ensure that residents have the tools and resources to achieve sustainable economic sufficiency.
The CPC Community Center plays a key role in ringing in the Lunar New Year. Says Mei about the holiday goings on:
"Some of my favorite ways to celebrate are to walk through the neighborhood and watch, hear and listen to the roar and drumbeats of lion dances throughout the community." Lion dances are traditionally used to ward off bad luck and bring in health and prosperity. "It's always great to see all the colors, traditional outfits and the festivities. I also enjoy going to visit friends and families to 'bai nian,' meaning to reconnect and greet friends and families to ring in the New Year."
In the coming weeks, CPC will present a couple of community events to celebrate the Lunar New Year. On Saturday, January 28, CPC and Child and Parent Relationships will co-host a Lunar New Year Event in Sunset Park (the neighborhood's namesake park) at 11 am. The event will feature activities and fun for all ages including a traditional lion dance, performances, giveaways, interactive games, raffles and contests. The celebration continues on Saturday, February 4, with Lunar New Year calligraphy, arts and crafts and trivia for prizes at New Utrecht High School, in collaboration with community partners from throughout South Brooklyn.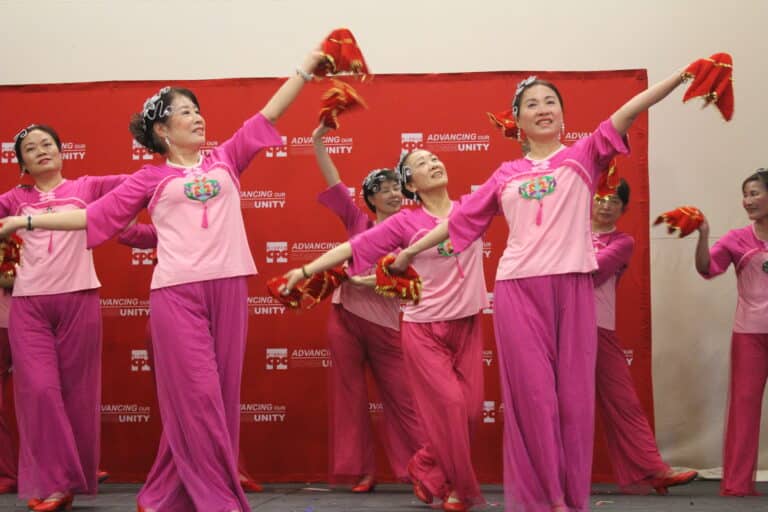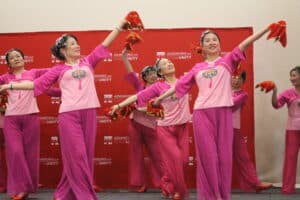 CPC's 2020 Lunar New Year's Celebration courtesy of Chinese-American Planning Council.
For those looking to grab a bite to eat while you celebrate and explore the area, Mei recommends a stop at Park Asia, a traditional Cantonese style restaurant and banquet hall that includes some of the area's best dim sum. Another must-try is Chuan Tian Xia, one of the top-rated Szechuan restaurants in the neighborhood. During this chilly time of year especially, a hot pot meal with friends and family is a go-to. One of Mei's favorites, Lao Jie Hot Pot, serves something for everyone to escape the cold with a menu of meats, seafood and veggies.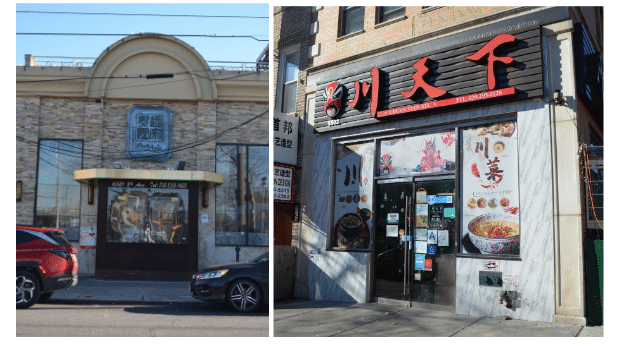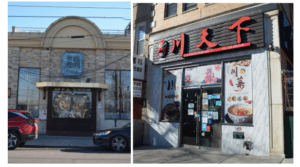 Park Asia and Chuan Tian Xia photographed by Laura Robinson, Prospect Park Alliance.
Year-round, Sunset Park is rich in culture and home to a diverse immigrant community. Mei suggests a trip to explore the neighborhood's temples, and recommends trying the many different cuisines Sunset Park's Chinatown has to offer. Sunset Park, the namesake park, is a community resource, beloved by people from a diverse array of backgrounds from all over the community.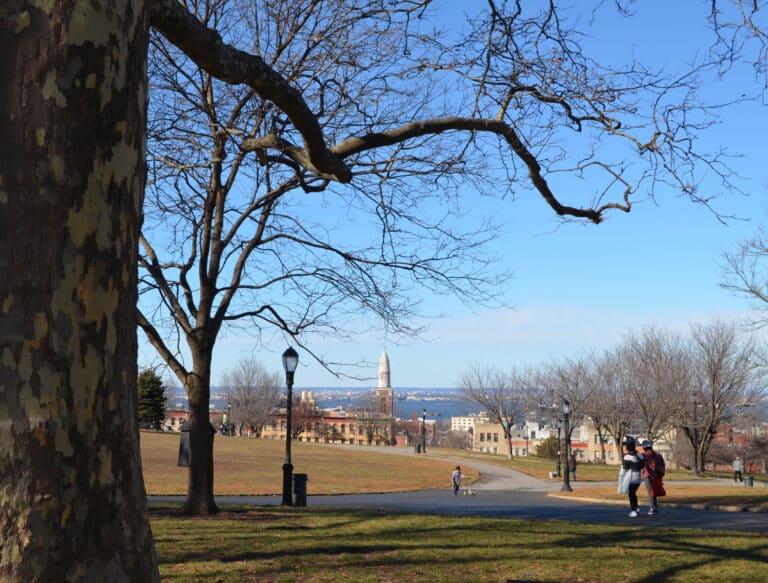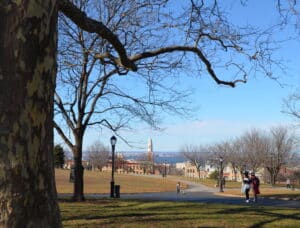 Sunset Park photographed by Laura Robinson, Prospect Park Alliance.
Whether ushering in the Year of the Rabbit or visiting at any time of year, make sure to explore nearby Sunset Park's restaurants, gathering spots and events to enjoy one of the vibrant communities surrounding Brooklyn's Backyard.